Year 12s Say Goodbye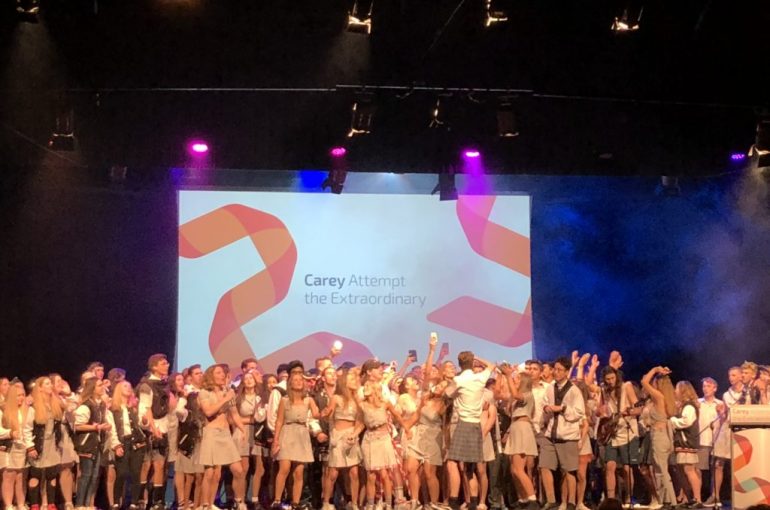 It's hard to believe that it's almost the end of another school year. Our school community had a great time celebrating the Year 12s in their final assembly and other last day activities!
The students sang in unison to some classic tunes, including Forever Young, Horses and our National Anthem. Much hilarity ensued as they recanted their exploits from the past six years, although the fact that they could still remember such specific details from Year 7 is a feat in itself! Accompanying the stories were several slideshows celebrating memories of sporting achievements, ski trips and excursions, as well as a variety of mishaps along the way.
Several teachers, their Year Manager and College Leadership all spoke with humour and eloquence, despite fighting back tears at times. They expressed their deep felt thoughts towards the students and how it had been a privilege to get to know each of their stories.
Our staff have cheered them on through their triumphs, awards, performances and exams, together with supporting them through difficult times, which have all been part of their journey at Carey. Members of the staff team, including teachers, admin, education assistants and management, all took part in a wonderfully well-rehearsed dance collective, much to the enjoyment of the students and audience!
As well as reminiscing over the past six years the staff also gave the students some words of wisdom for their future. They were inspired to figure out where their deepest passions and the world's greatest needs collide. Reminded that grace plus mercy equals love and that God will always be with them wherever they go. Even though there were understandably many tears at this end of an era, it was also the beginning of an exciting new chapter for all of our students!
The students were told 'when they get together they truly shine, when it counts they step up and they are magnificent examples of God's beautiful creations' before they headed off along the guard of honour walk.
Go well Year 12s, take pride in how far you have come and have faith in how far you can go.