Our Emerging Artists Perform at Australia Day Event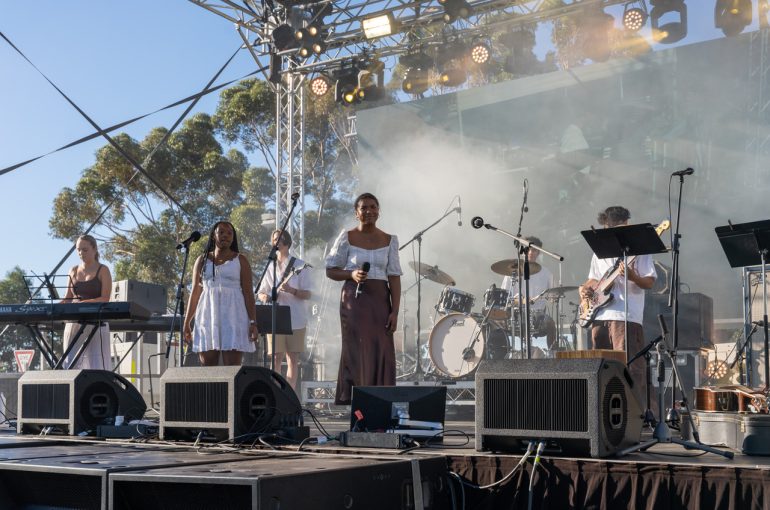 Several of our talented upper school musicians performed at the City of Armadale's annual Australia Day celebration on 26 January.
The band called 'Someday Soon' included:
Janelle Komakech

Hallelujah Selepe

Ella Dawson

Ethan Ramirez 

Callum Piercy 

Zach Catalan 
Along with Mr Florisson, Mr Thompson and former student Pierson Snowsill, the students performed a 40-minute set of rock classics and band favourites to start the evening's entertainment.
The performance was part of the City of Armadale's 'Emerging Artists 2023' program that the students were selected for following an audition with the City's art representative. 
As part of the program, they received coaching from a professional musician at the Classic Sounds studios in Kelmscott. They also participated in a live radio interview on Australia Day on Heritage FM. 
After performing on the massive concert stage to a large and enthusiastic crowd, they will receive a mentoring session with a former Emerging Artist who now resides in the UK. 
Keep your eyes and ears open for future performances from Someday Soon!
– Mr Bruce Thompson | Head of Music