Investing in the Next Generation of Innovators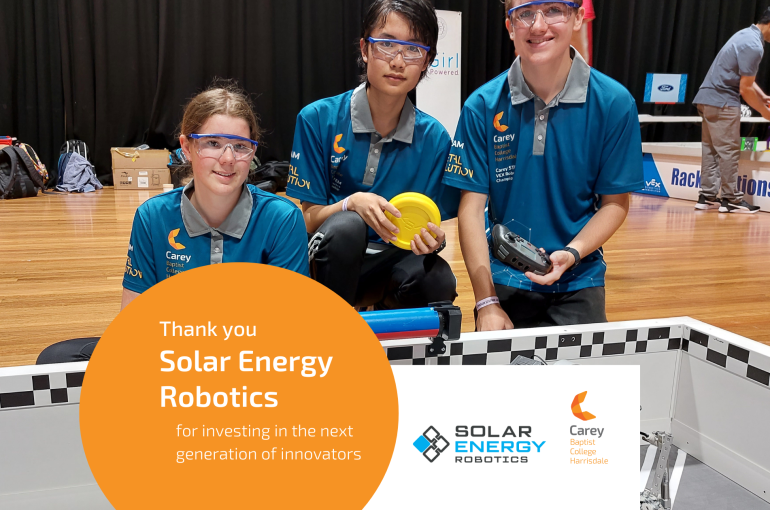 We're thrilled to announce Solar Energy Robotics as a Gold Sponsor of our Secondary Robotics Team competing at the VEX World Championship in April. 
Solar Energy Robotics is a specialist division of IES that develops robotic technologies for the solar industry. 
Head of Science at Carey, Daniel Braithwaite, said their investment would help make it possible for these talented students to compete at the VEX competition in Dallas.
"We're incredibly grateful for this generous support and the opportunity to partner with such an innovative robotics company," Mr Braitwaite said. 
Solar Energy Robotics CEO Ben Brayford said they look forward to seeing what the team will achieve. 
"As a company passionate about robotics and automation, we recognize the importance of investing in the next generation of innovators. We look forward to seeing the team's skills and creativity in action," Mr Brayford said. 
Thank you again to Solar Energy Robotics. Stay tuned for updates on the teams' progress and accomplishments!