Numero Win!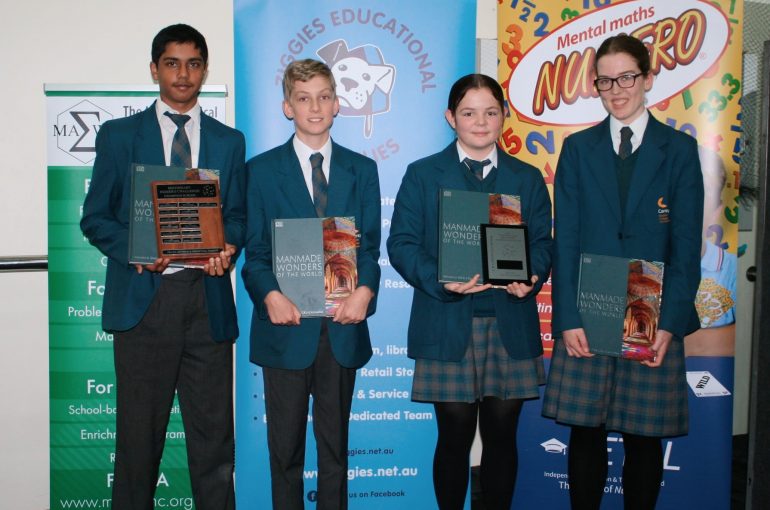 On Monday 2 August, four teams of Carey students participated in the Frank Drysdale Secondary Numero Competition Southern Heat. The competition is open to teams of four students from Years 7 to 10 to compete against teams from other Secondary schools by playing the mathematical card game Numero.
One of our teams, comprising three Year 8 students and one Year 10 student, won the Southern heat and was invited to participate in the Final. Two Northern heats were also conducted, one on Tuesday 3 August and one on Wednesday 4 August. From these three heats, 12 teams were invited to compete in the final, held at Perth Modern SHS on Wednesday 11 August. Our 'Carey Conquerors' attained first place in this competition. They have retained, for another year, the perpetual trophy that they won last year, and have also received the 2021 Trophy.
The competition was strong and all our teams performed extremely well. Well done to everyone involved!