Meet Tracy Holmes – Our Director of Education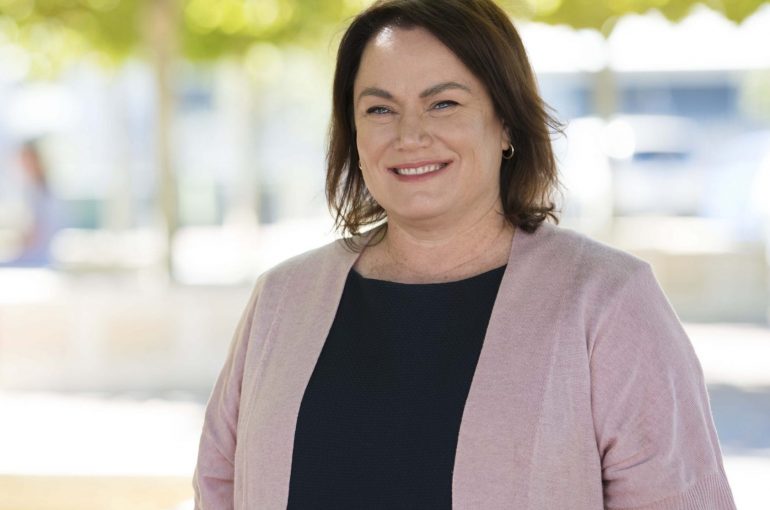 Here's the First Address from Tracy Holmes, Director of Education 
When I first interviewed for this new role the selection panel asked me what I would share as a first address. I focussed on a book by Hillary Clinton called 'It takes a Village', where she stated that our children will only flourish if their families and communities care enough to provide for them. 
A somewhat controversial person and book (let's not get into politics!), we know in earlier times the village was a geographic place where everyone lived and worked together, but nowadays our modern village is far more fragmented and yet more connected digitally than ever before. That despite advancement, technology and progress, the need for personal connection, investment of time, talent and focus and, in our case, a robust and connected face-to-face school community is absolutely necessary to do the job of raising a child really well. That it's never entirely about the 'one' but the entire team or the entire community of people – the many 'ones' and how they work with all their different talents, temperaments and contributions as a whole. 
As a whole community we raise a child or children at Carey. Church, Board, Council, principals, leaders, staff, parents, families, students and our broader community partners – all are part of our village. Together, we must ensure we work together, not just well, more than well – with excellence as a fulfilment of our commitment to every child. We are all key in this process. 
Hillary Clinton provided some great prompts for us, as we embrace this challenge of working together:
Firstly, we have reasons for real optimism: we have a truly great College. Here people achieve, learn in a safe environment and they really do thrive – academically, socially, emotionally and spiritually. We have abundant opportunity, resources and support; where each can discover their gifts and what inspires them, and forge a future pathway. We have an outstanding staff and supportive parents, as well as a truly prayerful and passionate church community. We have an excellent platform to achieve our goals and to surpass them. We should be challenged to make something of our opportunities. 
Secondly, we can't turn away from this brave new world. The world is constantly changing and we must move wisely as we adapt to its complexity. Carey is forging ahead, not just for itself but for the broader community to 'Attempt the Extraordinary' as our motto inspires us to do. Whilst we build upon a strong platform of years of prayerful investment, we are looking forward, seeking to respond with gratitude, wise judgement, deep humility, and complete trust in God.
And lastly, this commitment we share is in fact an invitation to a journey. What Mrs Clinton highlighted is that the challenge to raise the child or children is actually an invitation. I take on my new role in the knowledge that we all have our specific part and we will all be sharing in this journey together with the same vision, purpose, and a prayerful commitment to our village. 
There is something different about our school. As a new person I know that you experience it as you come on site and cross paths with all who are a part of this community. We are blessed with a great ministry and really great people. Thank you for welcoming me into Carey. I am really enjoying being part of the village. But I also want to challenge you too. How can we together 'raise the child' here at Carey?  
I'd suggest that the answer lies in our daily actions: working together optimistically as we look to this brave new era and accept the invitation to journey together, united in purpose and approach; to ensure that Carey Baptist College continues to be blessed and to be a blessing and so our students can embrace their purpose in God's unfolding story of this community and in their own lives. 
Tracy Holmes