National History Challenge Winners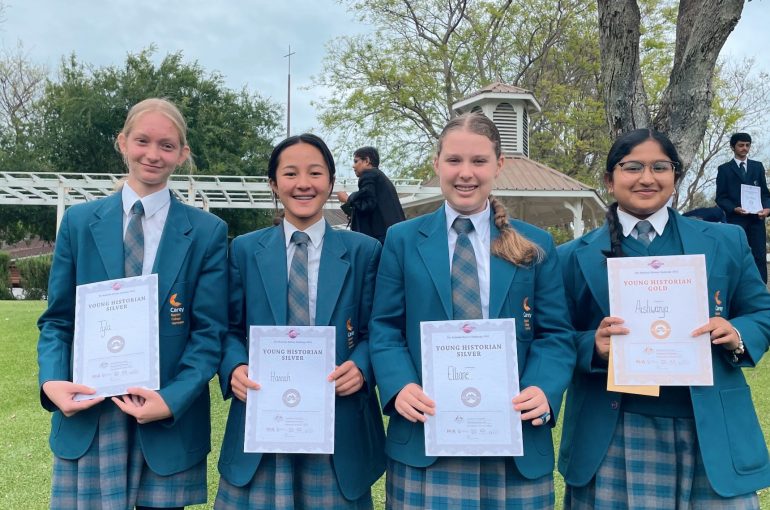 Four of our Secondary students were recently chosen as winners in the National History Challenge 2022, a research-based competition for Australian students.
Elliane won a Silver award in the Year 8 category for her 3D diorama on The Black Plague, Hannah (Year 9) won a Silver award in the Indigenous History category for her essay and Tyla (Year 9) also won a Silver award in Australia's Wartime Experiences category for her essay on Charles Bean.
Aishwarya won the Gold award in the Year 9 category for her essay on The Armenian Genocide making her the State Winner in this category.
We congratulate these students for their hard work and achievements. They have demonstrated high levels of research, literacy, creativity and perseverance in completing works to a very high standard!