Carey Alumnus in the Gulf of Mexico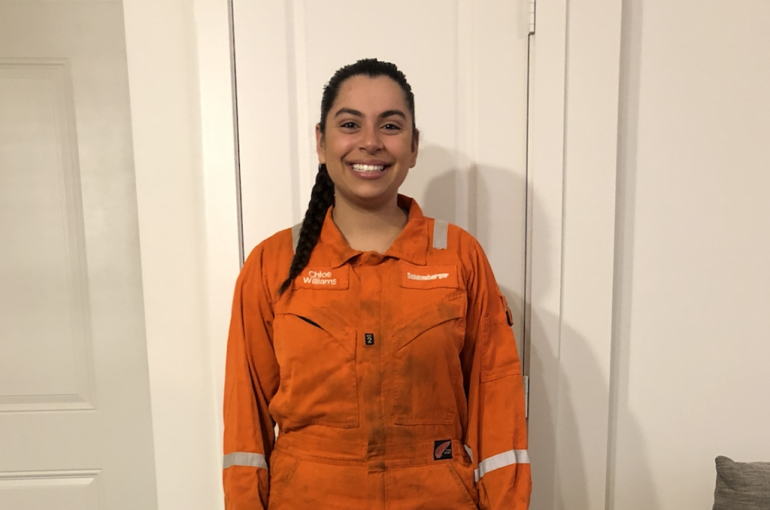 Chloe Williams is a proud graduate of Carey Baptist College, from the Class of 2013.
After graduating, Chloe attended Curtin University for four years and received a Bachelor Degree in Petroleum Engineering. During her years of study, she participated in social sports and had the opportunity to become the Secretary of 'Curtin Engineers Without Borders'. This is a not-for-profit organisation that aims to educate people about the struggles in developing countries and how to use engineering knowledge to help them.
At the end of Chloe's degree, she was fortunate to receive a Graduate position as a Field Engineer with the Oilfield Service Company 'Schlumberger'. Her hard work and perseverance paid off and Chloe now lives in the United States where she is pursuing her dream job of working offshore in the Gulf of Mexico!
One of Chloe's fondest Carey memories was participating in the World Vision 40 hour famine, to help raise funds and awareness of poverty and famine in developing countries. In 2011, Chloe and her sister raised $1,000 for this worthy cause. Following this, she was invited to attend the Global Leadership Conference which proved to be an amazing experience.
For Chloe, one of the most important skills she learnt at Carey was discipline.
"When you are in school, no one wants to wear a uniform because it's not 'cool'," Chloe said. "But looking back at it now, those are the kind of rules that were implemented to teach us discipline, a skill I now highly value and implement in my life."

"I couldn't have done it without the values and skills I attained at Carey, the love and support of my family and of course God's blessings, which were the foundations necessary for me to achieve my goals."