Learning about ANZAC Day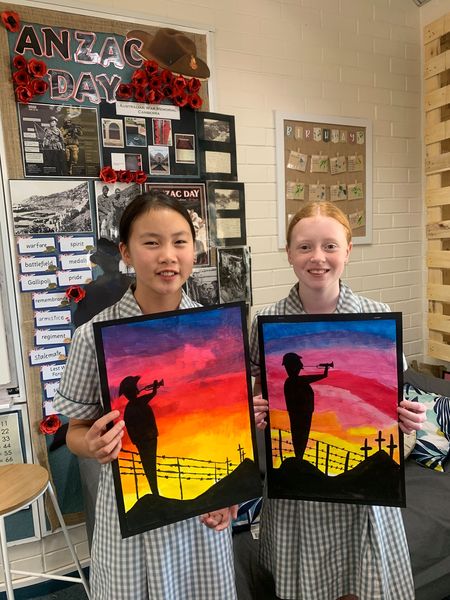 In the lead up to ANZAC Day, some of our Year 6 Harrisdale students had a morning full of ANZAC Day related activities.
This included learning more about the ANZAC'S through reading picture books, making ANZAC biscuits, painting silhouettes of soldiers, making intricate poppies and writing about their gratitude for the ANZAC'S in their gratitude journals.
It was a great morning full of fun whilst learning!