Students Storytelling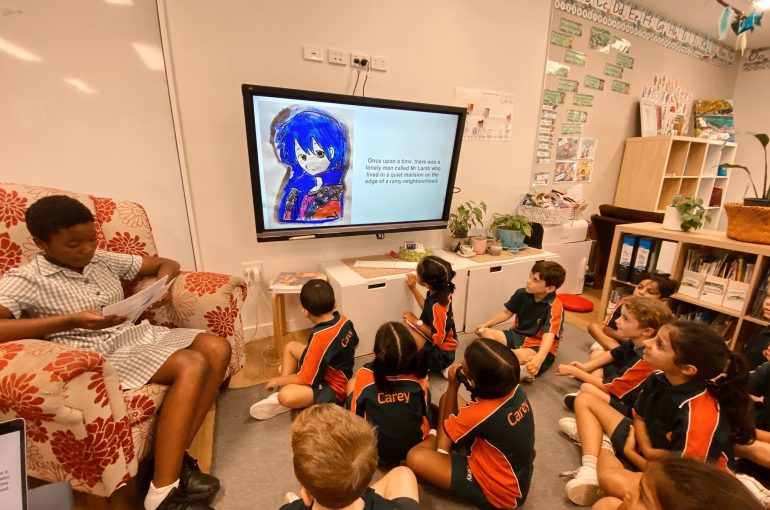 This term some of our Secondary School students pushed themselves beyond their comfort zone by planning and writing their very own children's story.
They created all of their own illustrations to accompany their stories and then turned them into a digital book that they could read to the Year 1 class.
Well done to these students for their hard work in preparing and presenting their wonderful digital books. The Year 1 audience thought they were pretty cool too!