New Aboriginal Artwork for Carey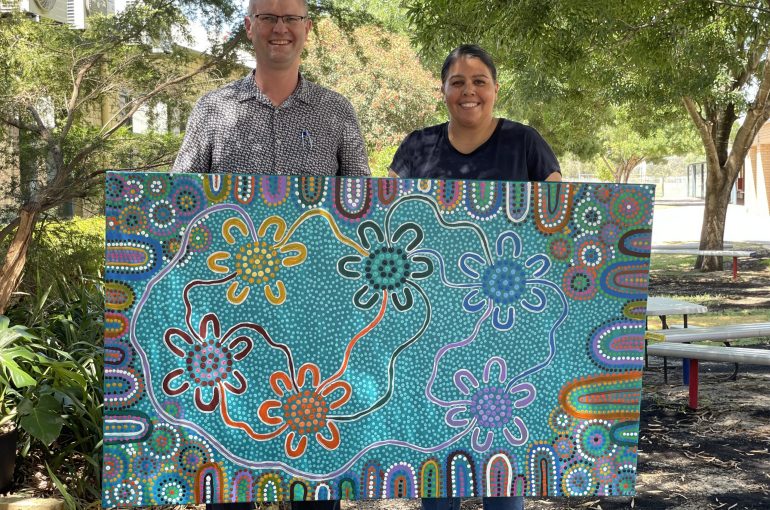 Our Secondary School recently commissioned local Aboriginal artist, Roseanne Paine to create a painting that reflects the House system of the College and the connection to the Noongar seasons. 
Thank you Roseanne for this beautiful artwork! 
Here's a profile about the artist and narrative of the painting:
"My name is Roseanne Paine and I am a proud Noongar/Yamatji/Yilka/Wongutha artist and teacher. I grew up in Cosmo Newberry Aboriginal Community and Laverton WA. I love painting traditional and contemporary art pieces on canvas. 
This painting reflects Carey Baptist College as a place where staff and parents partner together (dandjoo) to create an environment where students can grow (maaladjiny). In the middle of the painting are six dotted circles in six different colours. The six coloured dot circles represent both the six Noongar seasons and the Houses of the College.
Around each of these six dotted colours are U shapes representing the staff, parents and students working together. These six dotted circles are connected by lines showing the flow of the Noongar Seasons. The arches around the edges of the painting acknowledge the many places that the students and their families come from. The dotted background acknowledges the Noongar boodja (Country) that the school sits on."