K.I.N.D. Kids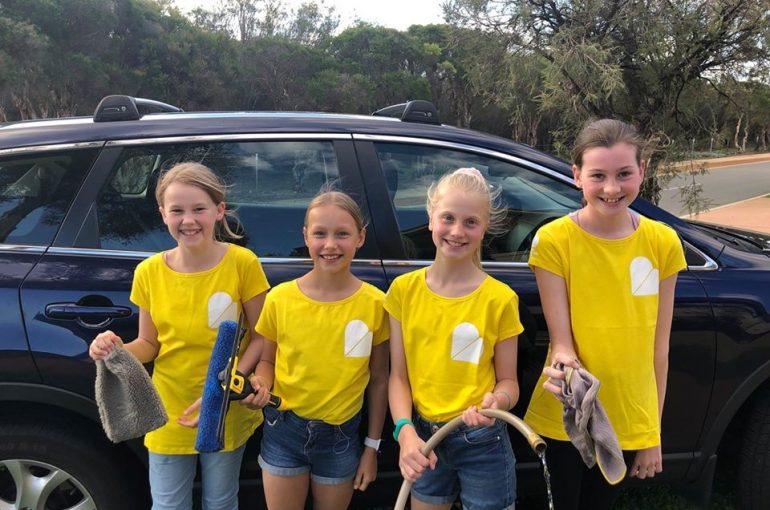 Four of our Carey Harrisdale Primary School students joined together earlier this year to form a group called "K.I.N.D. Kids" (standing for "Kids in Need of Donations").
Leah, Naomi, Sarai and Isobel, who also attend Carey Church, started doing odd jobs for family and friends for a small fee and collected the money to put to a worthy cause. While they initially aimed to raise $500 this calendar year, when they heard about BWA's Matching Grant Appeal, the team decided to make their money go further. Donating what they had already made up to 30 June meant their gift was converted into over $2000!
"The girls all have such compassionate hearts and just wanted to do something to help kids who have less than they do," says Peter Scott, Senior Pastor at Carey Harrisdale, and Dad to one of the girls. "They just needed to find a focus."
The girls are learning about what it takes to run a fundraising group and have set up a committee and have regular monthly meetings, followed by a car wash or busy bee.
Currently the girls – who often have friends and siblings help out – are offering their cleaning and busy bee services just to family and close friends while they get more proficient at their skills, with the plan to open it up to others in the future.
"Knowing that their hard work is helping kids get basic things like food and medicine really keeps them motivated," says Peter. "It's been a great way for them to understand what it means to serve others."