James Foley visits Carey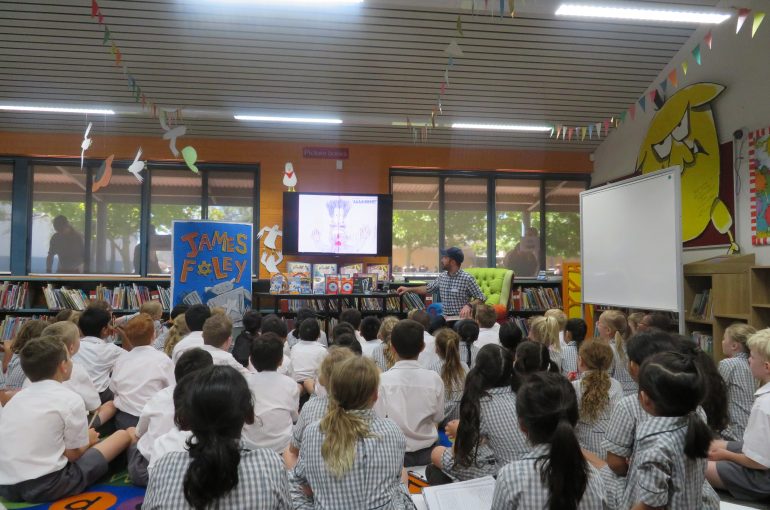 Students in Years 1 to 3 at Carey Harrisdale spent some time with celebrated author and illustrator James Foley today.
They heard about how he created books such as 'The Last Viking' and 'My Dead Bunny' and were challenged to create their own pieces after seeing his earliest book, dating back to his Primary School days.
The workshop sessions were filled with energy, enthusiasm and a lot of laughter as our students were inspired to enjoy the creative process and use their imaginations. We look forward to seeing James again in the future and we are excited about visits from other authors later this year!