CO2 Dragster Competition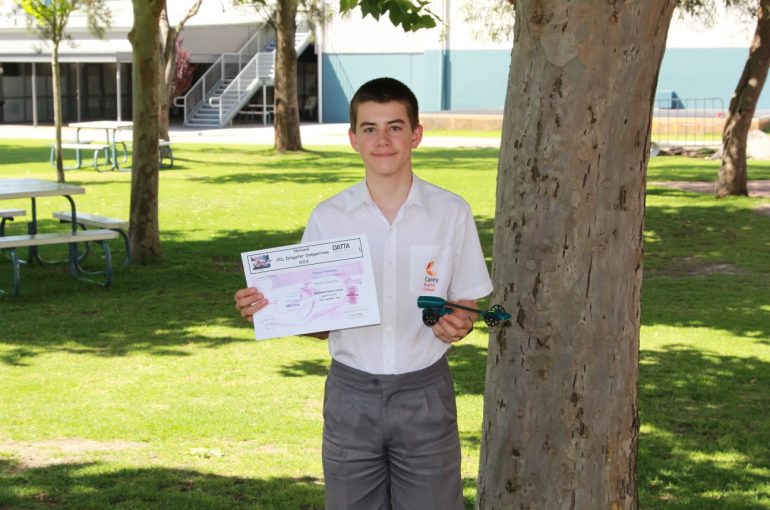 Each year, our Carey Harrisdale Design and Technology students enter the CO2 Dragster Competition. This competition is highly competitive with over 200 entries from WA and thousands nationally, with the difference between first and last place only fractions of a second.
Students in Engineering design a car shaped from wood and students in Design Tech Graphics use CAD to design a 3D model that is 3D printed from plastic and carbon-fibre.
We had another successful year this year, with fifteen of our Year 9 and 10 students qualifying for the State Competition, and three of those students qualifying for Nationals.
A special congratulations to Tristan Fleming who came 2nd overall in the National Competition in the STEM category with a blistering race time of 1.090 seconds. This time was only 0.075 seconds off the race winner!
Well done to Tristan and all of our students who participated.