Assembly focused on Cultural Identity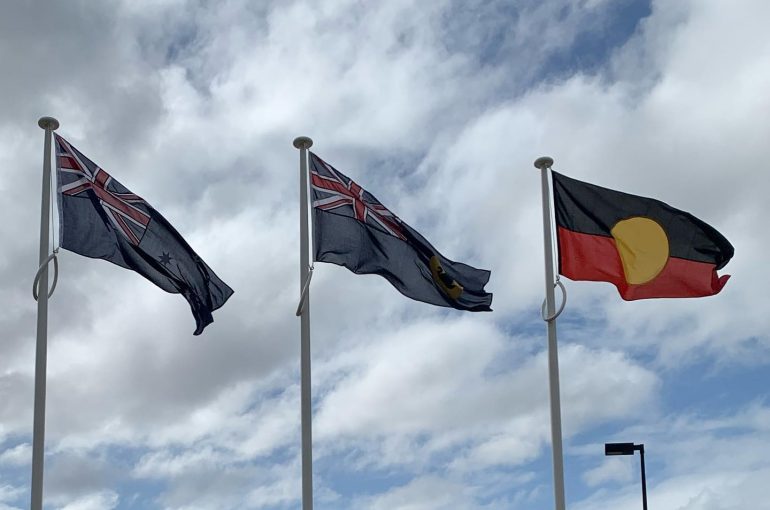 Our Secondary Principal, Mr Gifford spoke in the last Assembly about the importance of symbols and identity.
On Friday, we celebrated our rich heritage and identity by raising three flags – the National, West Australian and Indigenous.
Tiana, who raised the National flag, is one of our College captains. She is an Australian citizen whose parents both moved to Australia from Japan and Burma respectively.
Mr Scaddan, our Year 9 Manager and Humanities teacher, has a long family heritage in Western Australia. Mr Scaddan is the nephew of John Scaddan, popularly known as 'Happy Jack', a WA Premier from 1911 – 1916.
Annaleigh raised the Indigenous flag. She is from the Wongi people of the Eastern Goldfields region.