Year 7 students learn Golf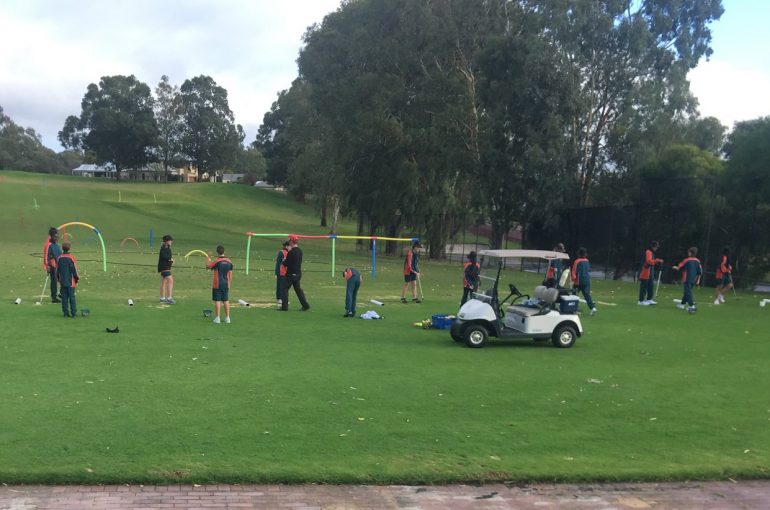 Through the funding provided by Sporting Schools Australia, Year 7 students at Carey Forrestdale recently enjoyed six weeks of golf tuition at Gosnells Golf Club.
They were taught by the Club Professional and learnt the fundamentals of putting, chipping and driving. The students attended a longer session on the final week and special awards were handed out.
Special Congratulations go to:
Zoe: "Hole-in-one on the modified MyGolf course" Award
Reuben and Ronan: "Chipping Champions" Award
Milanjot: "Long Drive Champion Girl" Award
Harrison: "Long Drive Champion Boy" Award
Rylee: "Longest Putt Champion" Award
Mrs Erika Gilbert, Physical Education Teacher, would like to thank SQDx Sports at Gosnells Golf Club and Sporting Schools Australia for this amazing opportunity.