Teams qualify for National Chemistry competition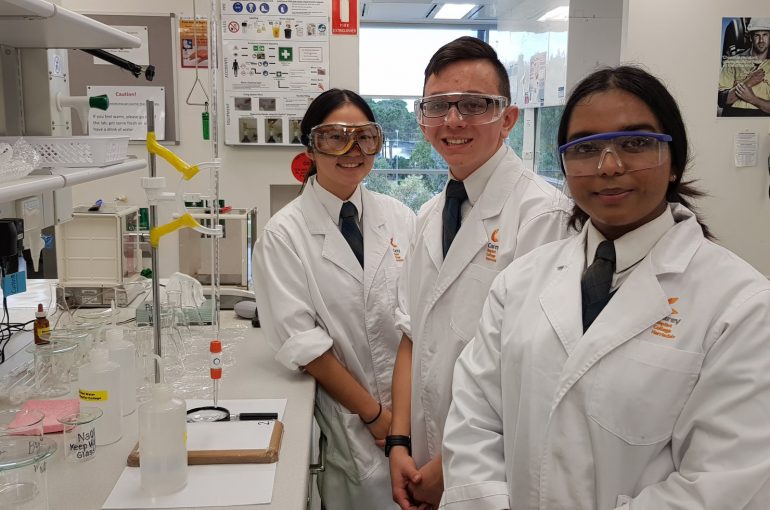 Two Carey Harrisdale teams have qualified for a National Chemistry competition, to be held at Murdoch University this August.
Titration Stakes had a record number of entrants this year, with 88 teams registered from over 40 schools.
Using the Chemistry knowledge acquired so far during their Year 12 course of study, students had to be near perfect in their technique to determine the concentrations of three unknown Acetic acids.
They started training for this competition at the beginning of Term 1, and have committed a great deal of time outside of the classroom to master the techniques involved.
Congratulations to the students involved, and good luck for Nationals!