Senator visits Carey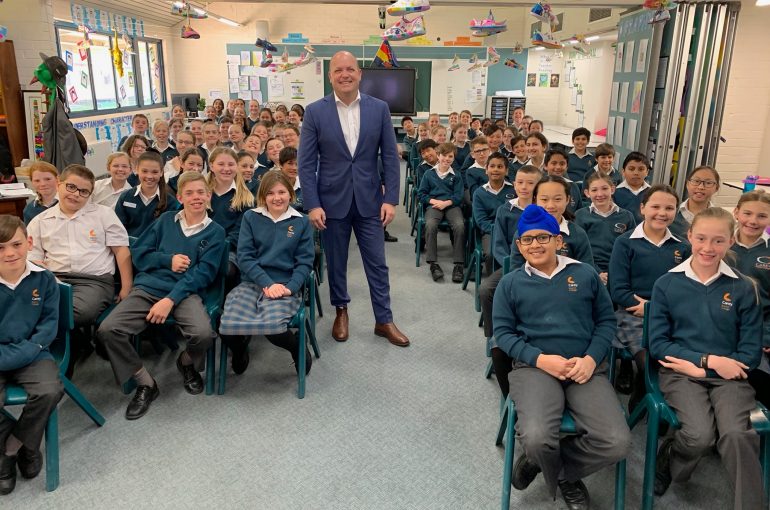 Recently elected Liberal Senator Matt O'Sullivan came to speak to the Carey Harrisdale Year 6s about Federal Government last Wednesday.
The senator spoke about what it is like in the Senate, how the government runs and the roles and responsibilities of the different levels of government. He shared the journey he experienced up to being elected, which also taught the students the value of perseverance.
The Year 6s thoroughly enjoyed hearing first-hand about the things they had been learning in class and are grateful to the Senator for giving up some of his valuable time to talk to them.