Carey Year 12 Student Selected For National Physics Team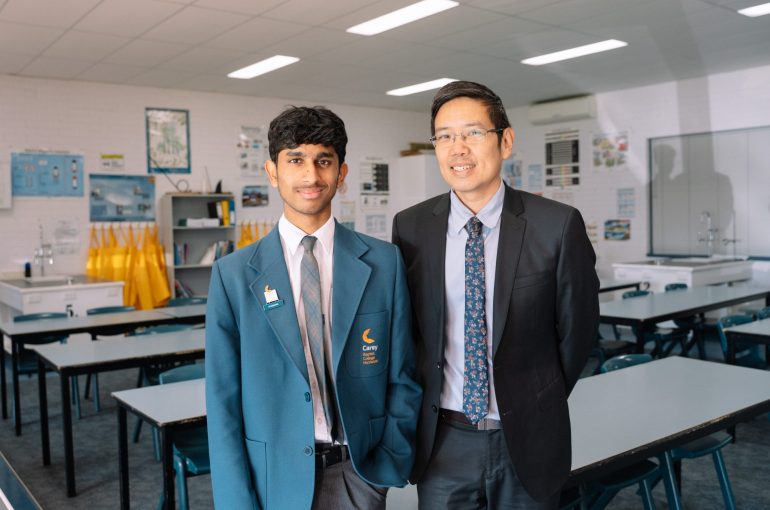 In exciting news for our school, Year 12 student Geo Vazhalanickal has been selected to the Australian national team to compete in the Online Young Physicists Tournament (OYPT). He will form part of a five-student team to take part in the tournament from 29 July to 1 August. 
This is a prestigious international physics contest among high school students and we're thrilled for Geo! 
In a process that is very close to real-life research, students are given authentic problems which they work on for a few months. They then engage in live debates on their research with other teams. Congratulations to Geo who excelled in both the national competition and the selection round to be given this wonderful opportunity.
Geo will be joined by Mr Gideon Choo, STEM Director, who will also serve as Team Leader for the Australian team. They will be travelling to Melbourne to work with the rest of the team. We wish them all the best!