Numero Interschool Competition Win!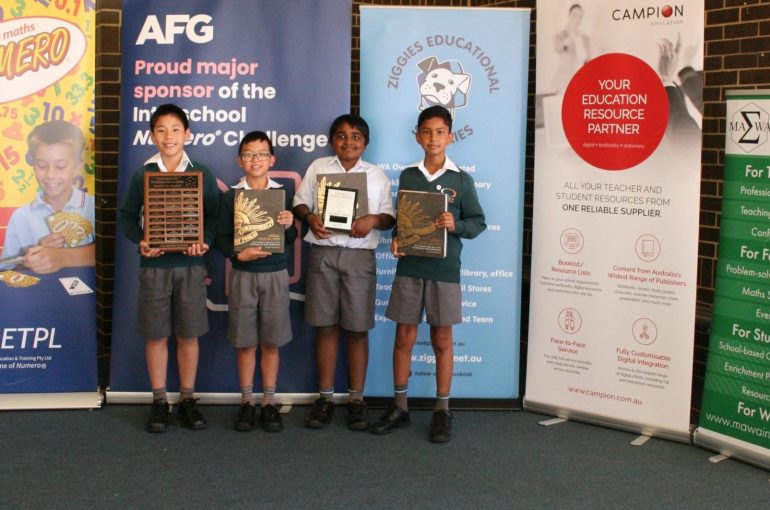 On Thursday 11 November, we had two Primary teams compete in the Interschool Numero Challenge Grand Final and we're absolutely delighted that one of our teams came first!
The teams took part in a series of challenging mathematical activities, displaying excellent mathematical skills under timed conditions. All eight students were fantastic and we're so proud of them!
This is the first time that our Primary school has won at the finals. Overall 216 teams entered the competition with the top 18 progressing to the finals. This year our Secondary students also won their division which is the first time in Numero history that the same school has achieved first in both divisions!
Thank you to the organisers, the sponsors and all the other schools involved in this year's fantastic Numero Competition.