New Harrisdale Aviary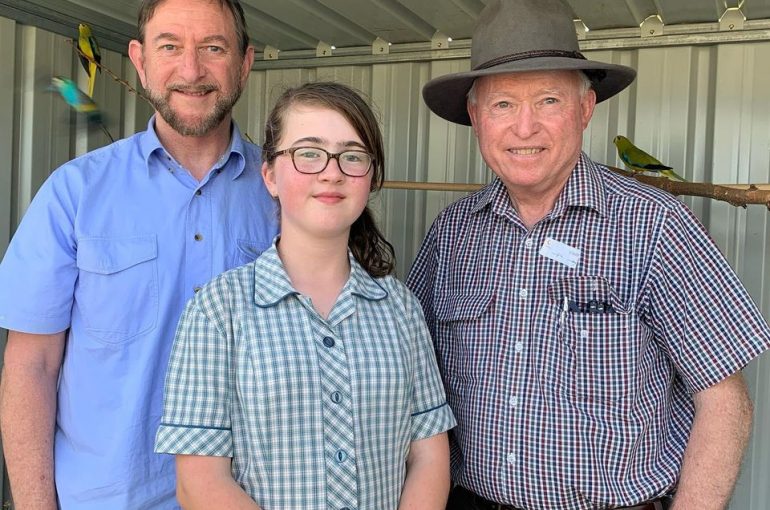 A new aviary featuring a variety of Australian birds was officially opened today within the garden at our Carey Harrisdale Primary School.
The inspiration for the aviary came from Year 6 student Naomi Prince, whose grandfather Mr Bernie O'Leary is an avid bird keeper and long-serving member of the Finch Society of WA.
Naomi spoke to her grandad and Mr Haddy (Art Teacher & Garden Leader) about the idea for an aviary and through his passion and expertise, Mr O'Leary has managed this project for the benefit of our school community. 
All of the birds have been generously donated by the WA Finch and Aviculture Societies and we now have a variety such as zebra finches, bourke parrots, scarlet chested parrots, African fire finches, gouldian finches and the Japanese quail.
We're incredibly grateful to Mr O'Leary for his commitment to this project and for sharing his vast knowledge about the birds with our students.
Naomi is overjoyed that her dream for the aviary has become a reality and has taken on the role as founding Student Leader, assisting her grandfather with the introductory talks and care of the birds.
"Now that the aviary is open, I enjoy teaching the kids about the birds and hope that they will also find a lot of joy in seeing all the different types with their beautiful colours." Naomi said.