Award Recipients for College Honours and Colours in Academic Excellence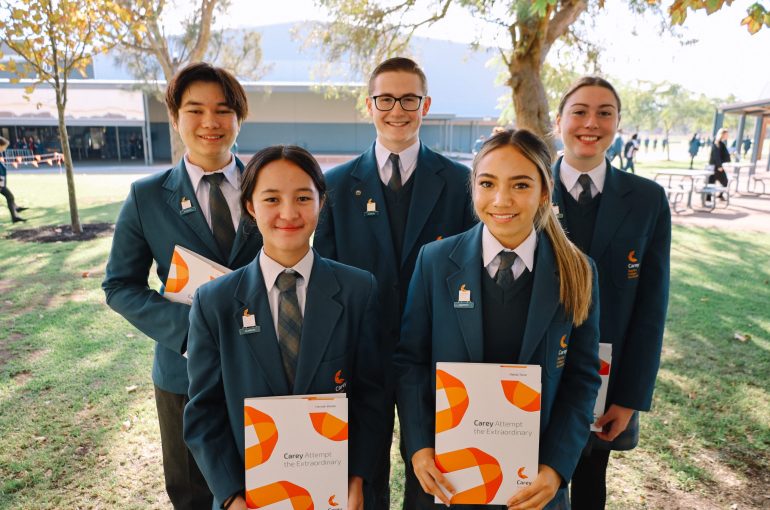 At last week's Secondary Assembly, we presented College Honours and Colours Awards for Academic Excellence.
Academic Honours are awarded to students who have already received Academic Colours, who continue to achieve excellence and who have represented the College, state or Australia in competitions involving excellence in an academic area.
We congratulate Honours recipients Owen Yandell and Kaya Jury for their exceptional achievements – Owen in the field of Science and Kaya in the Arts area.
Three students received Colours Awards for demonstrated excellence in the area of Academics. Congratulations to Hannah Bhullar, Elroy Cargill and Nakita Torok.