ACC Cross Country 2023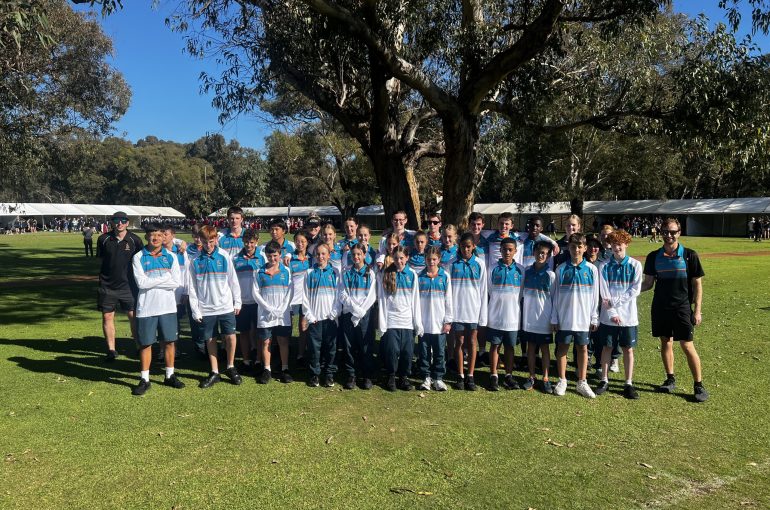 On Thursday 1 June, 36 of our fastest long-distance runners from the Secondary School participated in the annual ACC Cross Country at Perry Lakes Reserve. It was a fantastic day which saw a break from the rain with warm, sunny weather.
Eighty-one schools from all over Western Australia took part and it was great to see the students chatting and mixing with these other schools and catching up with friends as the day went on.
We are very proud of the fantastic effort from all our athletes on the day and are very happy to announce we had three students placed within the top 30 students of their age category this year, which is an amazing achievement.
In the U/16's, Eliot Wardrobe placed 30th out of 331 students. In the U/23's Liam Domoney placed 20th out of 342 students and beat his inter-house time by over 11 seconds. Lastly, Laila O'Connor placed 15th out of 341 students in the U14's, beating her inter-house time by a massive 37 seconds.
The day was a resounding success, with all the students and staff having a great time as they cheered on their schoolmates and ran to the best of their abilities. We are very excited for next year and can't wait to see what the future holds for our athletes at Carey.