The Sound of Picture Books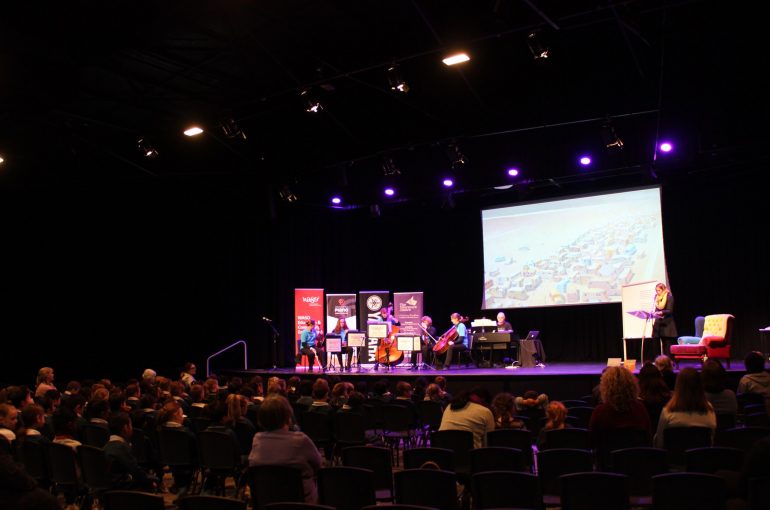 On Thursday 19 September, the Carey Harrisdale Library played host to 'The Sound of Picture Books' for a second time.
An acclaimed production by WASO, Yamaha and The Literature Centre, the show featured illustrator and composer Matt Ottley and author Kirli Saunders and was presented by Lesley Reece.
Students from select year groups were treated to a vibrant spectacle and an auditory feast as Kirli's picture book 'The Incredible Freedom Machines' was brought to life through a dramatic reading. The reading was accompanied by Matt's incredible artistic and musical genius as he conducted the WASO string quintet and pianist Alf Demasi.
It was fantastic to see students across all year levels engaging with both music and literature, from the Year 1 students giggling and swinging their feet in time with the music in the morning, to the Year 8 students who were visibly affected by a moving presentation of the plight of asylum seekers in the afternoon.